Book a holiday to Ayers Rock and watch Jessica Mauboy sing under the stars
Sponsored
Watch one of Australia's singing sensations, Jessica Mauboy in the remote setting of sun-scorched Ayers Rock while indulging in a gastronomic Sounds of Silence dinner overlooking the mystical Uluru-Kata Tjuta National Park in the outback.
At the same time enjoy a five-night getaway exploring Alice Springs, Kings Canyon and Ayers Rock in the Northern Territory.
Imagine Holidays has put together this unique holiday experience which includes all flights, five-nights stay in three different hotels and tours over the amazing Kings Canyon Gorge and Watarrka National Park. With prices starting at $2999 per person twin share, the holiday departs on 16 October this year.
For a free quote, simply submit the enquiry form below or call (02) 8313 5949.
[button color="black" size="normal" alignment="none" rel="follow" openin="samewindow" url="#enquiry"]ENQUIRE NOW[/button]
This is what you will get:
All flights and transfers
Silver seat tickets to Jessica Mauboy's performance
Sounds of Silence gala dinner including local wines
One-night hotel stay with breakfast at Crown Plaza Alice Springs Lasseters
One-night hotel stay with breakfast at Kings Canyon Resort
Three-nights stay with breakfast at Desert Gardens Hotel in Ayers Rock
Your holiday begins when you fly to Alice Springs and discover NT's third largest town filled with Aboriginal heritage and cultural experiences at its galleries and museums. Visit the Royal Flying Doctor Service to gain some insight into the medical service provided to Australia's most remote people.
The next day you will make your way to Kings Canyon and explore the dramatic scenery while passing through the steep-sides gorge of Standley Chasm. This is part of the homeland of the local Arrernte people and considered a sacred natural wonder. At Kings Canyon you will experience waterholes in the Red Centre surrounded by eroded, ochre-hued rocks which resemble ancient ruins.
Go for a guided tour through the sandstone domes of the Garden of Eden and the vast Watarrka National Park.
You will then arrive at Ayers Rock, one of Australia's most iconic natural wonders, with all the allure and myths surrounding it. Take time to gently discover the UNESCO World Heritage site.
The next day, you will put on your best party gear and be treated to the much anticipated Sounds of Silence gala dinner. You will indulge in a bush-tucker inspired menu accompanied by local sparking wine while overlooking the Uluru-Kata Tjuta National Park. The mesmerising sounds of the didgeridoo will then fill the air as you listen to the star talker and gaze into the starry night. After dinner, your evening will culminate with an unforgettable and magical performance by the chart-topping indigenous singer, Jessica Mauboy, under a canopy of stars. A perfect end to your getaway.
The next day, you will fly home from Ayers Rock.
[divider]ENQUIRE[/divider]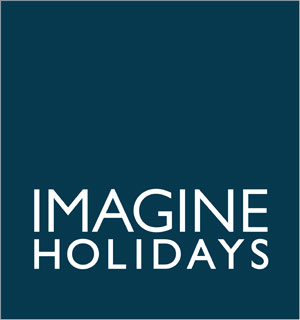 Book a holiday to Ayers Rock and watch Jessica Mauboy
Fill in your name, email and phone number and a representative from Imagine Holidays will be in touch.

To learn more, visit imagineholidays.com.au or call Imagine Holidays at (02) 8313 5965