It's killing two birds with one stone – cruising on your favourite Royal Princess to your favourite destination, New Zealand.
Starting from Sydney, you will take in the joys of visiting Melbourne, Hobart, cruising through one of the most amazing and  beautiful Fiordland National Park, then calling at Dunedin, Christchurch and Auckland in the Land of the Long White Cloud.
Imagine Holiday has put together this delightful 13-night cruise holiday from $2199 per person departing Sydney on 18 January 2022.  Click here for more details.
Just call Imagine Holidays at (02) 8313 5965
Here is what you will get on your holiday
Save up to $1000 per couple
12 night full board cruise on board Royal Princess
FREE interior to Balcony Upgrade
One-night, four-star hotel stay in Auckland
All flights and taxes
Your holiday starts on 18 January next year when you board the Royal Princess, a flagship of Princess Cruises' impressive fleet. Discover the ship's dramatic over-the-ocean glass-floored walkway, cantilevered 39-metres above the waves and extending more than 2.6 metres beyond the edge of the ship. Book at table at Crown Grill to savour some of the best steaks at sea. After dinner, watch one of the most popular shows, The Voice of the Ocean where contestants have their own personal coach to groom them for the finale – and passengers get to vote for the winner. Then drop in by the theatre to watch some dazzling Broadway shows or if you fancy, hit the dance floor in the nightclub.
After a night at sea, you will arrive at your first port of call, Melbourne where you can stroll down its eclectic laneways for some retail therapy at its quirky boutiques. As you walk through its main high shopping areas, keep a look out for the street art. Wine aficionados can make a beeline for Yarra Valley, home of some of the best pinot noirs.
Your next destination is Hobart, a charming city with Georgian architecture and visit the bustling, waterside market at Salamanca Place.
Over the next two days, you will cross the Tasman Sea and arrive in New Zealand where you will go on a scenic cruise through the amazing Fiordland National Park. Watch in wonderment the beauty of the forest-lined mountainside streaked with thundering waterfalls.
You will then arrive at Dunedin, once a Scottish settlement which even has its own tartan. Make sure you visit the country's only castle, the mock-Gothic Lanarch Caste. Walk by the quaint harbourside to soak up Dunedin's laidback atmosphere.
Christchurch is your next destination where you can board the hop-on, hop-off,  heritage trams, calling at the Art Gallery, Canterbury Museum and Arts Centre. If you want to enjoy panoramic views of the pretty city, take  a cable-car ride on the Christchurch Gondola.
Royal Princess will next call at Tauranga, dominated by the sight of the extinct volcano, Mount Maunganui. The city also has beautiful beaches dotted along the Bay of Plenty. You can also go dolphin watching or white water rafting.
Your cruise ends in Auckland where you will disembark and spend one night at a four-star hotel. This is city of skyscrapers, beautiful beaches and plenty of hip bars and cafes. Visit Auckland Museum and if you have the energy, climb One Tree Hill for some great views of the city. The next day, you will fly home.
Bookings for departures on 29 January 2022 are also available from $2299 per person.
Just call Imagine Holidays at (02) 8313 5965.
[divider]ENQUIRE[/divider]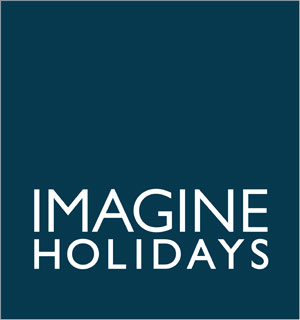 Cruise on your favourite ship and destination from $169 pp per night
Fill in your name, email and phone number and a representative from Imagine Holidays will be in touch.

To learn more, visit imagineholidays.com.au or call Imagine Holidays at (02) 8313 5965