This is the holiday that will transport you to some of the best places on this planet – New York, Bermuda, Madeira, Malaga, Alicante, Majorca and Barcelona.
To get you from New York to Barcelona, you will embark on a 15-night repositioning cruise across the Atlantic Ocean onboard the action-packed Norwegian Epic known for its exquisite dining, heart-stopping waterslides and world-class entertainment shows.
Imagine Holidays has curated an irresistible cruise holiday package with prices starting from $4699 per person including flights, two-night stay in New York and another two-night hotel stay in Barcelona. So save the date, your holiday starts on 31 March 2022.
Here's what you will get:
All flights included
Two-night four-star hotel stay in New York
Two night four-star hotel stay in Barcelona
15-night cruise crossing the Atlantic Ocean on board Norwegian Epic
Free balcony to suite upgrade
Four Free At Sea offers including free beverage package, free specialty dining package, free shore excursions credits and free WiFi package if you book before 31 January 2021
Save up to $2000 per couple if you book before 31 January 2021
For a free quote, simply submit the enquiry form below or call (02) 8313 5949.
[button color="black" size="normal" alignment="none" rel="follow" openin="samewindow" url="#enquiry"]ENQUIRE NOW[/button]
You will find it hard to contain your excitement when you arrive in New York and spend two nights exploring The Big Apple. You will be mesmerised by its soaring skyscrapers, amazing shops and throbbing night scene.
Spend your first morning browsing Fifth venue's designer racks, admire the works at the Metropolitan Museum of Art and the Guggenheim before tucking into some dumplings at Chinatown.
Visit the iconic Rockefeller Centre and take in the amazing views from the Top of the Rock Observation deck. Even if you are not religious, make time to pop into the sprawling St Patrick's Cathedral.
Then there's the Grand Central Terminal, picture perfect for instagrammers and selfies. In midtown Manhattan, swing by the landmark Empire State building and take a trip to the top of the building – despite its hefty admission fees. You won't regret it.
In the evening, after a fabulous Broadway show, check out the congested but exciting Times Square.
While it's tough to tear yourself from New York after two nights, you will start a new adventure when you embark the Norwegian Epic. You will be enthralled by the ship's sensational dining venues from Italian cuisine at La Cucina, prime cuts at Cagney's Steakhouse, sushi at Wasabi to slurping noodles at Shanghai Noodle Bar.
The 19-deck, Norwegian Epic has a relaxed atmosphere and can accommodate more than 4000 passengers in 2100 cabins. It has a bowling alley, an aqua park with three waterslides, hot tubs, a rock-climbing wall and a full-sized basketball court. You will never be bored after dinner. There's the Headliners Comedy Club and if you want to show off your dance steps, take a twirl at the Cavern Club for sixties music or the Bliss Ultra Lounge nightclub.
Your first port of call is beautiful Bermuda, home of the popular Rum Sizzle. Explore the island's pink sandy beaches, turquoise waters and pastel-coloured houses. Despite its jewel-box size, Bermuda is full of museums, shops and great restaurants.
After a day at sea, you will call at charming Ponta Delgada on San Miguel island. The capital of the Azores archipelago of Portugal has narrow streets, white-washed houses, cozy restaurants and unique architecture.
Norwegian Epic will then sail to Funchal, the capital of Madeira and the hometown of footballer Cristiano Ronaldo. Spend time in the Old Town of Funchal which has a great local feel, buzzing shops and restaurants serving fresh, local produce. Make time to visit the Sao Tiago Fortress built in the 1600s which now houses the Contemporary Art Museum, known for its large collection of Portuguese works.
Your ship will then call at the Spanish port of Malaga, the vibrant gateway to many Andalucian attractions and Costa del Sol resorts. It is also the birthplace of Picasso. You can get a fascinating history of Picasso and his works at the Picasso Foundation. Make sure you also visit the ruins of the 14th century Moorish castle which rises high above the city and has spectacular views.
The next day you will call at Alicante, a bustling city surrounded by gorgeous beaches and beautiful architecture. The Castle of Santa Barbara is the biggest medieval fortress in Spain and is definitely worth a visit. Take a stroll along the pretty promenade of Explanada de Espana to people-watch.
Next up is sun-kissed Majorca, a much-loved holiday destination from its lively beach-front bars, delightful villages, Gothic castles, imposing cathedrals to swimming in hidden coves.
Your final port of call is bustling Barcelona where you will disembark and spend two nights in this cosmopolitan city with an inexhaustible choice of stunning buildings, Michelin-starred restaurants, fabulous shopping and unbeatable nightlife. Your adventure begins with a visit to landmark buildings such as La Sagrada Familia Cathedral and Casa Batlo designed by Catalan architect, Anton Gaudi. He was the brains behind surreal buildings which incorporate colourful mosaics, tiles made to look like scales of a dragon and skeleton balconies. Take a walk to the popular promenade, Las Ramblas lined with tall plane trees and street performers. Explore the magical corners of Barcelona's old town and Gothic quarter. Drop by a café/bar to taste finely sliced Catalan ham called jamon iberico, washed down with a glass of sparkling Spanish cava, the Catalan answer to champagne. A perfect way to end your holiday.
[divider]ENQUIRE[/divider]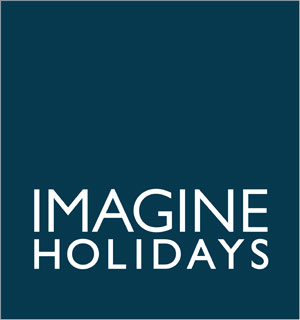 Cruise from New York to Barcelona with hotel stays from $4699 per person
Fill in your name, email and phone number and a representative from Imagine Holidays will be in touch.
To learn more about the offer, visit imagineholidays.com.au.