A taste of Tahiti with Oceania Cruises
Sponsored
Oceania Cruises is leading the charge to sail to places like tantalising Tahiti.
In 2024 and 2025, Oceania Cruises, the world's leading culinary- and destination-focused cruise line, will be offering a captivating array of sailings in Tahiti.
With its swinging hula grass skirts and scented lei garlands, Tahiti in French Polynesia is sheer paradise. Nothing beats its romantic islands and laid-back, ever-so-friendly people. Tahiti's stunning turquoise waters and sandy beaches are a screensaver wherever you look. Oceania Cruises calls at the island paradise of Nuku Hiva and the most romantic island, Bora Bora.
Jason Worth, Vice President, International Sales of Oceania Cruises, says, "Our specially curated collection of immersive shore excursions, combined with a relaxing home-away-from-home ambience on board our luxurious ships, makes for the dream cruise holiday."
In addition, Oceania Cruises' newly introduced "simply MORE" itineraries include free shore excursions, free pre-paid gratuities, free gourmet specialty dining. It also includes free unlimited WiFi and a generous beverage package for all new reservations departing October 1, 2023 or later.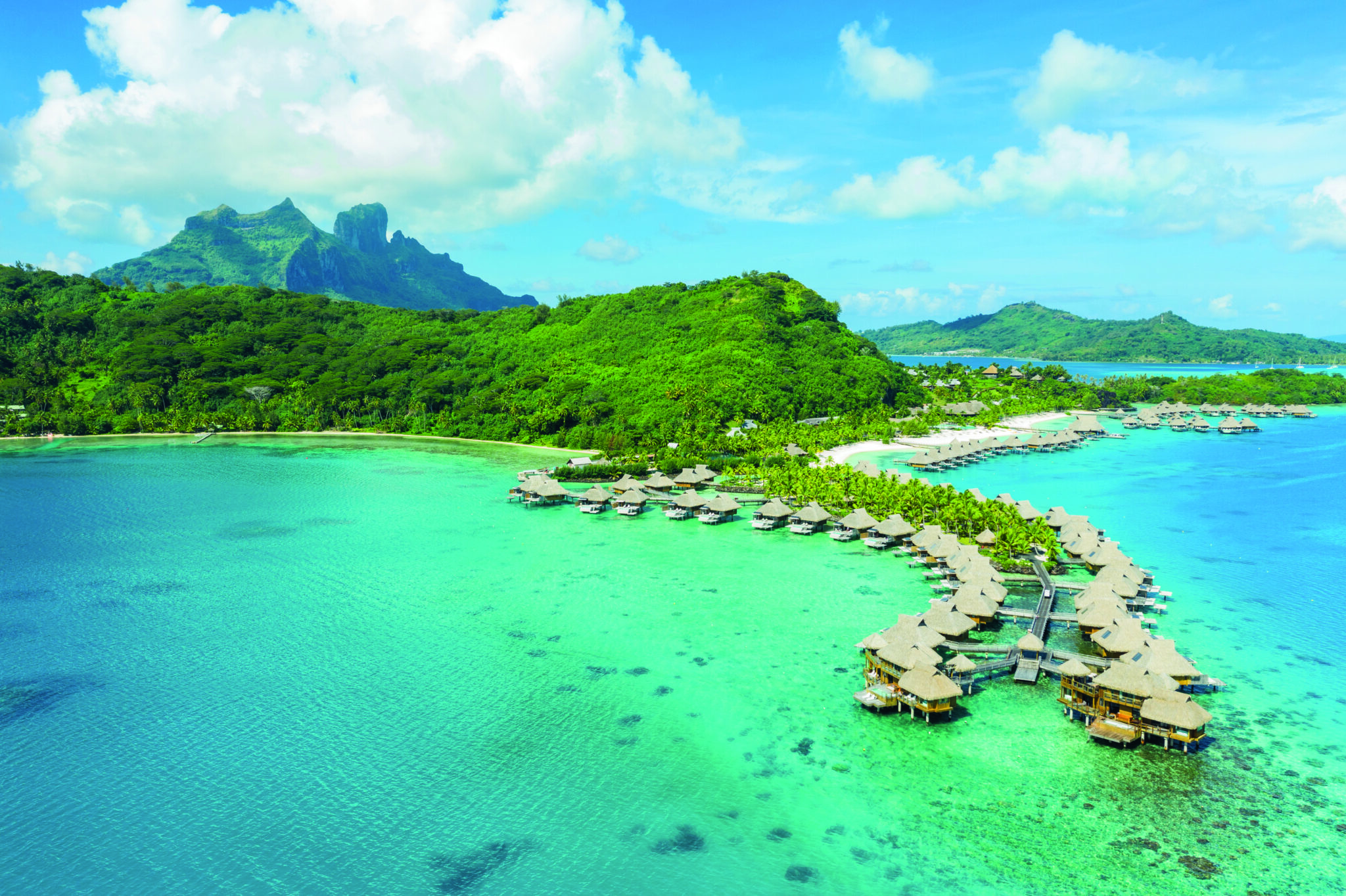 Here are some of Oceania Cruises' Tahiti destination highlights:
/ Papeete
The capital of French Polynesia, which is on the island of Tahiti, has many hidden-gem attractions. It includes the Faarumai waterfalls and the Maraa fern grottos to the Arahoho blowhole, where you can go for a dip. Or you can simply sit back and enjoy watching the local surfers show off their skills on their longboards.
/ Nuku Hiva
This dreamy island is also one of the most remote in French Polynesia. Make a beeline to the entrance of the Vaipo Waterfalls and Cascade Tevaipo. It is one of the world's tallest falls at more than 335 metres.
/ Moorea
The sister island of Tahiti, Moorea offers breathtaking landscapes from the verdant mountains and white sandy beaches to the Mykonos-coloured seas. Try your hand at kayaking, snorkelling or scuba diving.
/ Bora Bora
From the moment you sail into Bora Bora, you will be blown away by its sparkling turquoise waters and soft, sandy beaches. Go for a reef-ringed lagoon tour, jet ski, or try a Polynesian day with lunch on a motu (a small sand island) – an amazing experience.
/ Fakarava
The ecosystem of this island is home to extremely rare birds, plants and crustaceans. Walk through quaint villages and old coral churches where the local people are only too keen to welcome you.
/ Rangiroa
This South Pacific atoll is a natural aquarium teeming with colourful fish, manta rays and other marine life. You can also visit a pearl farm or dive with manta rays.
Choose from the following Oceania Cruises Tahiti itineraries:
Tahitian Legends
A 10-day round-trip from Papeete (Tahiti) aboard Nautica, overnighting in Papeete and Bora Bora and visiting Moorea, Fakarava, Nuku Hiva, Rangiroa and Raiatea. Departs January 20, 2024 and February 15, 2025.
Lands of Captain Cook
For 31 days sail from Papeete to Sydney aboard Nautica, overnighting in Papeete, Bora Bora and Sydney and visiting Moorea, Fakarava, Nuku Hiva, Rangiroa, Raiatea, Papeete, Bora Bora, Pago Pago, Apia, Suva, Bay of Islands, Auckland, Rotorua, Gisborne, Wellington, Burnie and Eden. Departs February 19, 2024.
Tahitian & Hawaiian Hues
For an 18-day cruise from Los Angeles to Papeete aboard Nautica, overnighting in Bora Bora and Papeete and visiting Lahaina, Honolulu, Hilo, Raiatea and Moorea. Departs January 8, 2025.
For more information, click here