Ranked as one of the best cities in Asia Pacific for millennials, Singapore has always been a big drawcard for Aussies looking to soak up some Eastern mystic with a strong dose of western nous.
The Lion City has also been voted as one of Asia's most beautiful cities, full of life, fabulous street food, cool bars with attitude and ritzy shopping malls bulging with irresistible fast fashion shops to high-end labels such as Chanel, Prada and Burberry.
Imagine Holidays is offering an exclusive holiday package departing  7 November 2021 where you spend three nights in a four-star, city hotel in swinging Singapore, followed by a seven-night cruise to Perth on the Cunard's luxury Queen Elizabeth.
And the best part of the deal – you get free flights to Singapore plus a free cabin upgrade from inside to  balcony. All this for $2399 per person.
The 10-night holiday:
Seven-night cruise from Singapore to Perth onboard the regal, 2090-passenger Queen Elizabeth renowned for its grand ballroom, extravagant stage shows and bespoke afternoon tea served by white-gloved waiters.
Prices start from $2399 pp
Complimentary inside upgrade to a balcony cabin
Pre-paid gratuities
Free flights to Singapore
Three-night hotel stay in Singapore
Departing 7 November 2021
Your holiday starts with free flights to Singapore where you will enjoy a complimentary three-night stay in a four-star, city hotel. Put on your walking shoes and don your summer gear to soak up Singapore's culture and sights. Marvel at the historic Chinese temples tucked away in narrow alleyways surrounded by imposing skyscrapers in Chinatown. Take a bumboat river cruise to take in the striking city landmarks including the historic Fullerton Hotel. Walk to the futuristic Gardens by the Bay and watch a spectacle of light and sound as the towering, man-made Super-trees light up as dusk falls. Round off your visit with an unforgettable, magical sunset at Bay East Garden for an unobscured view of Singapore's city skyline.
You will never go hungry in Singapore where street food to six-star restaurant cuisine are taken very seriously by locals. Take in the irresistible aromas of satay – barbequed chicken and lamb skewers dipped in peanut sauce. Live dangerously and eat with your hands when you order chilly crab – a national dish that combines juicy crab meat with delicious spicy, sweet sauce. Try Hainanese chicken rice, another national dish, laced with ginger and garlic. For dessert, you must try ice-kachang – shaved ice served with sweetened red beans, glass jelly and doused in syrup.
In the evening, go for a night safari in the world's first nocturnal wild-life park, home to the Asian elephants and Malayan tigers. You can join a guided tram ride and stop to watch otters and civets in an interactive night show. Get a glimpse of the pangolin, flying fox, mousedeer, the fishing cat and the great cormorant as you tour the night reserve.
After a fabulous time pounding the streets and shops of Singapore, it is time to relax when you board the regal Queen Elizabeth for your leisurely cruise to Perth.
Cruising on Queen Elizabeth takes you back to the grand old days of art deco elegance. With its spacious decks, gleaming chandeliers, croquet on the games deck or relaxing in her understated conservatory, you can do as much or as little as you please. Dine in the main dining room and be served poached quail's egg and dover sole meuniere or opt for a tender, cooked-to-order steak at The Verandah. There are also Asian delicacies at Bamboo and if you prefer Italian fare, there's La Piazza. After dinner, watch a dazzling West End or Shakespearean production at the Royal Court and end the evening dancing at the grand ballroom.
After a night at sea, you will arrive at mystical Bali, home to volcanoes, rainforests, rice paddy fields and beaches. Explore the cliffside Uluwatu Temple, perched 70 metres above sea level and book a spot at the open-air amphitheatre where the Kecak fire dances are performed at sunset. Visit the Hindu Shaivite Shive Temple in Lake Bratan, surrounded by the mountains near Bedugul. Visit the majestic Tegenungan Waterfall, not far from Ubud. Check out the lively bars at Kuta and Seminyak. To reinvigorate your inner self, indulge in a Balinese massage.
The next day at sea, start your day with a croissant and coffee at Café Carinthia, take dancing lessons on the open deck, play bridge or try your hand at fencing. As the sun sets, put on your cocktail gear and head for the champagne bar. After dinner you can dance away the night at the Yacht Club.
The next day, you will arrive at Fremantle where your cruise ends.
Imagine Holidays' exclusive package includes cruise, free flights to Singapore and a three-night stay in a four-star city hotel in Singapore. Prices start at $2399pp plus a free cabin upgrade from inside to balcony.
[divider]ENQUIRE[/divider]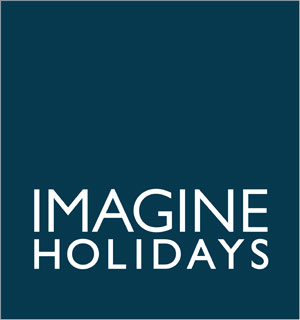 A Singapore stay, free flights, a luxury cruise with a cabin upgrade from $2399
Fill in your name, email and phone number and a representative from Imagine Holidays will be in touch.