Learn to play the digeridoo, watch in awe the thundering waterfalls at Barren Gorge National Park and experience one of the world's seven natural wonders, the Great Barrier Reef.
All these and more when you embark on an unusual holiday by train from Brisbane to Cairns to discover some of Queensland's natural treasures.
Imagine Holidays has curated a seven-night getaway taking in Brisbane and the best Cairns can offer with prices starting from $1999 per person with departures scheduled for 24 October this year.
For a free quote, simply submit the enquiry form below or call (02) 8313 5949.
This is what you will get for your holiday package
All flights
One night rail journey on board Spirit of Queensland from Brisbane to Cairns
One night hotel with breakfast in Brisbane
Five nights hotel stay with breakfast in Cairns
Fully escorted tour to the Kuranda Scenic Railway and Skyrail Rainforest Cableway
Fully escorted Great Barrier Reef cruise
Extend your holiday by another three nights with hotel in Port Douglas from $499pp which includes a four-day car hire.
Your holiday starts at bustling Brisbane, home to a host of cafes and wine bars, all imbued with the relaxed Gold Coast vibe. Meander by the city's riverside banks to experience its busy shopping malls, water parks and botanic gardens.
The next day you will board the Spirit of Queensland for your iconic, 1500 km train journey to Cairns. The Spirit of Queensland exudes old-world charm of rail travel with modern-day comforts. Watch the changing scene unfold before your eyes as you leave the urban sights of Brisbane for the lush green landscapes of rural Queensland.
When you arrive in Cairns, the balmy air and turquoise-coloured waters will transport you to a tropical paradise. Cairns is also the gateway to the Great Barrier Reef.
One of the highlights of your stay in Cairns is when you are board the historic Kuranda Scenic Railway for your journey of a lifetime through the Barren Gorge National Park. You will hear and see the roaring waterfalls as you travel through the rugged rainforest mountains and gorges. After lunch, you will board the Skyrail Rainforest Cableway to glide over the lush green canopy of the world's oldest tropical rainforest and the Barren Gorge National Park.
The next day, slap on your sunscreen for your catamaran cruise to the Great Barrier Reef. You will reach Moore Reef to board a semi-submersible vessel and a glass-bottom boat for some amazing views of corals, thousands of fish including sharks, stingrays and turtles.
The next day, you will be taken to the Cairns Art Gallery and Cairns Museum to acquaint yourself with indigenous culture and folklore. You will also visit Cairns Aquarium to learn more about reef life, billabongs and the river system.
If the holiday has whetted your appetite and you want to explore more, then you can extend it by three nights at $499pp including hotel and four-day car hire at Port Douglas. Simply pick up your rented car and drive up the coastline to Port Douglas. Get up-close-and-personal with kangaroos, crocodiles and cassowaries at the sanctuary, Wildlife Habitat Port Douglas. Get your blood pumping by walking across the Predator Plank, a walkway across the saltwater crocodile enclosure.Take a picnic and drive to Flagship Hill to enjoy lunch with panoramic views over Four Mile Beach.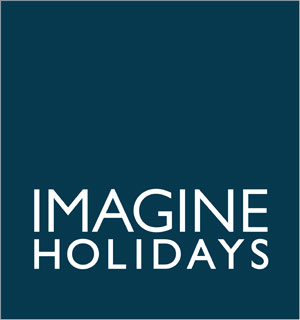 Thundering waterfalls, the Great Barrier Reef and a train journey from $285 a night
Fill in your name, email and phone number and a representative from Imagine Holidays will be in touch.

To learn more, visit imagineholidays.com.au or call Imagine Holidays at (02) 8313 5965