The incredible Ghan with flights, hotels and tours in Uluru from $642pp per day
Sponsored
This is a journey like no other. You will experience the amazing changing landscape of Australia's Outback on board the legendary Ghan as it meanders from the depths of the south in Adelaide to the tip of the north in Darwin, following in the tracks of pioneering explorers. Train lovers, you will be in seventh heaven.
You will be wined and dined on the finest produce on one of the world's finest rail journeys, watching the incredible Red Centre past you at a top speed of 115km per hour.
You will also be able to relish the splendours of Kakadu and its wildlife including the indomitable, salt-water crocodiles, flatback turtles and striking Aboriginal rock art.
Imagine Holidays has curated a seven-night, adventure safari on this national treasure, The Ghan with hotel stays in Adelaide, Darwin and Kakadu departing October 2021 – November 2022 with prices starting from $4499pp. Click here for more details.
Just call Imagine Holidays at (02) 8313 5965.
Here is what you will get on your holiday
All flights and taxes
Two-night, all-inclusive rail journey on The Ghan
One-night, four-star hotel in Adelaide with breakfast
Three-nights, four-star hotel in Darwin with breakfast
One-night, four-star hotel in Kakadu with lunch
Fully escorted, half-day tour of Darwin
Charles Darwin sunset harbour dinner cruise
Two-day, fully escorted Kakadu and East Alligator River tours
You can extend your holiday with two extra nights in Adelaide to visit the rustic Barossa Valley and Kangaroo Island with tours from just $799pp.
Your holiday starts in Adelaide where you can discover its vibrant restaurants, fashionable bars and lively cultural scene. Visit the Art Gallery of South Australia, take a trip to Mount Lofty or simply stroll along Port Adelaide and stop by its myriad of harbourside eateries.
After soaking up the beauty of Adelaide, you will board the legendary Ghan for a two-night train journey through the Australian Outback. You will pass through the country's oldest rock formations, the Flinders Range. As darkness fall, head to Queen Adelaide Restaurant to savour some of the fine cuisine accompanied by a selection of great wines and beverages.
Wake up to watch a glorious sunrise at Marla, an outback post in remote South Australia. As The Ghan winds its way through the MacDonnell Ranges to Alice Springs, get ready for a day of exploration. In the evening, enjoy delicious dishes at the train's restaurant.
The next day, as you journey to the tropical north, you will see the pristine wilderness of Katherine. Experience the awe-inspiring Nitmiluk Gorge and learn more about ancient Indigenous rock paintings.
In the evening, you will arrive in Darwin where you will disembark The Ghan.
After breakfast, you will spend time exploring the delights of Darwin on a half-day fully escorted tour. Highlight of your evening is a visit to Stokes Hill Wharf where you will embark on a Charles Darwin sunset cruise and soak up the spectacular sunset culminating in a Northern Territory buffet served in air-conditioned comfort.
The next day, you will be taken on an escorted tour to the heart of Kakadu National Park with a truly immersive experience of a tranquil boat cruise of the Yellow Water Billabong to spot saltwater crocodiles .
You will also learn about the rich Aboriginal history as you view the ancient rock art and visit the World Heritage area of Ubirr to view the extraordinary art sites of spiritual significance to the local people.
After another night in Darwin, you will fly home, filled with wonderful memories of your Top End safari and Ghan adventure.
To book call Imagine Holidays at (02) 8313 5965.
Itinerary based on 5 November 2022 departures and varies depending on departure dates.
[divider]ENQUIRE[/divider]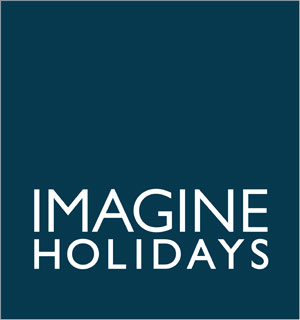 The incredible Ghan with flights, hotels and tours in Uluru from $642 per day
Fill in your name, email and phone number and a representative from Imagine Holidays will be in touch.

To learn more, visit imagineholidays.com.au or call Imagine Holidays at (02) 8313 5965