Spend next Valentine's Day cruising on the romantic Murray River
Sponsored
Spend next year's Valentine's Day romantically cruising on the unique Paddlewheeler down the mighty Murray River from Adelaide.
You can shower your loved one with red roses and also show her the magical beauty of the countryside's pelicans, wrens and swans as PS Murray Princess gently cruises down the Murray River from Blanchetown to Swan Reach.
Before you celebrate Valentine's Day, you will embark on a royal cruise on Cunard's Queen Elizabeth where you will get a free upgrade to an outside cabin for your journey from Melbourne to Adelaide.
This is your chance to experience a gorgeous land-sea-river holiday for nine nights, taking in the beauty of Adelaide and savouring some of the best wine and food South Australia and Kangaroo Island are famous for.
Imagine Holidays has put together an exclusive holiday with a cruise on Cunard's Queen Elizabeth, a three-night Adelaide hotel stay and a four-night Paddlewheeler journey on the Murray River with prices starting at $3999 per person for nine nights departing Melbourne on 9 February 2022.
For a free quote, simply submit the enquiry form below or call (02) 8313 5949.
This is what you will get on your holiday:
All flights
A two-night cruise onboard Queen Elizabeth from Melbourne to Adelaide
Three nights hotel stay with breakfast in Adelaide
Fully escorted tour to Kangaroo Island
Fully escorted tour to Barossa Valley
Four nights heritage cruise on MS Murray Princess
Your holidays starts when you board the 2000-passenger, Queen Elizabeth in Melbourne for your cruise to Adelaide on 9 February 2022. Steeped in the Golden Era of cruising, you will revel in Queen Elizabeth's regal heritage, sense of occasion and array of activities. You can play lawn bowls, learn tai-chi in the mornings and enjoy afternoon tea with cucumber-sandwiches served by immaculate, white-gloved waiters. When evening falls, put on those dancing shoes and take a twirl on the dance floor of the grand ballroom or be dazzled by the extravagant stage shows at the ship's opulent theatre.
After a night at sea, you will arrive and disembark in Adelaide, South Australia's cosmopolitan capital, renowned for its fine food and even finer wine. Visit the city's vibrant 19th century Central Market bustling with the region's best cheese, meats, chocolates and olive oil.
The next day you will take a ferry to Kangaroo Island where you will go on an escorted tour to take in the island's stunning beauty and native wildlife. You cannot miss the sight of delightful sea lions when you walk by the beach at Seal Bay Conservation Park. You will also visit Flinders Chase National Park, a sanctuary for native animals like kangaroos, wallabies and koalas. Wander to Remarkable Rocks for some breathtaking sea views.
The following day, you will be escorted to the Barossa Valley to savour some of the mouth-watering food and sumptuous wine at Lambert Estate. Stop by Barossa Valley Chocolate Company for some decadent chocolates paired with irresistible dessert wine.
At Mannum wharf, about an hour's drive from the city, you will board PS Murray Princess for your four-night Outback heritage voyage to experience the magic and majesty of the surrounding scenery from towering cliffs to wide open farmlands. The river is home to 350 species of birds and you can spot nocturnal wildlife grazing on river banks before the paddlewheeler moors overnight at Caurnamont.
At daybreak, you will be able to spot pelicans, wrens and swans before you visit Burk Salter Boutique Winery for some wine tasting. Your river boat will then moor overnight at Blanchetown.
The next day you will cruise to Swan Reach and attend a Woolshed Show and visit the Swan Reach Museum. In the evening, you will enjoy a great Aussie barbeque on the banks of the river and then embark on a Dark Sky Night tour to marvel at the awe-inspiring Milky Way.
You will then cruise past magnificent cliffs of the Ngaut Ngaut Aboriginal Reserve, one of the country's significant archaeological sites and then take a walk past ancient rock carvings before enjoying a farewell Captain's dinner and dance.
The next day, you will arrive at Mannum wharf where you will disembark and be transferred to the airport for your flight home.
[divider]ENQUIRE[/divider]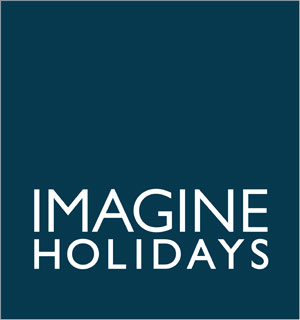 Spend next Valentine's Day cruising on the romantic Murray River
Fill in your name, email and phone number and a representative from Imagine Holidays will be in touch.

To learn more, visit imagineholidays.com.au or call Imagine Holidays at (02) 8313 5965