This is your chance to immerse yourself in the wonders of Queensland taking in the Great Barrier Reef, a rainforest rail journey, Aboriginal culture and some of the amazing wildlife of Australia.
You will also experience the scenic Spirit of Queensland train journey from Brisbane to Cairns in a contemporary and comfortable carriage enjoying a dinner of traditional roasts and fine wines.
And when you arrive in Cairns, you will learn how to play the didgeridoo, throw a spear and come face-to-face with koalas, kangaroos and dingoes. You will then be escorted on a phenomenal tour of the Great Barrier Reef where you will watch amazed at schools of coral trout to turtles.
Imagine Holidays has put together a wonderful seven night holiday departing November 2021 to March 2022 with prices starting from $1999 per person.
Just call Imagine Holidays at (02) 8313 5965. For more details pls click here.
Here's what you will get for your holiday:
* All flights and taxes
* One night rail journey on board Spirit of Queensland from Brisbane to Cairns with all meals
* Kuranda Scenic Railway
* Skyrail Rainforest Cableway
* One-night four-star hotel stay in Brisbane with breakfast
* Five-night four star hotel stay in Cairns with breakfast
* Fully escorted tour to the Kuranda Scenic Railway, Rainforest Tour & Skyrail Cableway
* Fully escorted Reef Magic Great Barrier Reef Cruise
* You can also extend your stay from $499pp for a three-night four-star hotel stay in Port Douglas including a four-day car hire with unlimited mileage
Your holiday starts when you arrive in Brisbane and spend some time meandering by the city's river banks, lined with busy malls, water parks and botanical gardens. Stop for coffee or a bite at a café to absorb its relaxed Gold Coast vibe.
You will embark on the Spirit of Queensland train journey to Cairns the next day and be transported into a world of relaxation as you enjoy the classic old-world charms of rail travel with modern-day comforts. In the evening you will savour a lovely roast dinner with premium wine.
Take in the balmy air and azure waters of Cairns on your arrival. Nature lovers can visit the Botanic Gardens, Cape Tribulation and Atherton Tablelands. You can also go on a walking tour to the Gondwana Heritage Garden to discover the exotic flowers and dedicated beds for Aboriginal plant use.
During your stay in Cairns you will visit the rainforest village of Kuranda where you will board the Kuranda Scenic Railway for your journey to the beautiful Barron Gorge National Park passing the amazing Barron Falls. After lunch overlooking the lake, you will board the Skyrail Rainforest Cableway, gliding over the lush green canopy of the rainforest and spectacular landscape for your 90-minute ride back to Cairns.
No trip to Cairns is complete without a visit to the Great Barrier Reef. A catamaran will take you to Moore Reef where you will enjoy the awe-inspiring coral reef from a semi-submersible and glass-bottom boat. After lunch you will head to the outer reef and view more than 1000 species of fish, sharks, stingrays and marine turtles. As one of the world's most extraordinary natural wonders, the Great Barrier Reef is also home to almost 3000 reefs.
The next day, you can explore Cairn's rich cultural heritage such as its incredible indigenous artwork at Cairns Art Gallery and the city's remarkable history at Cairns Museum.
Just call Imagine Holidays at (02) 8313 5965.
You fly home the next day or you can extend your holiday for an additional three night four-star hotel stay in Port Douglas with car hire at $499 pp.
[divider]ENQUIRE[/divider]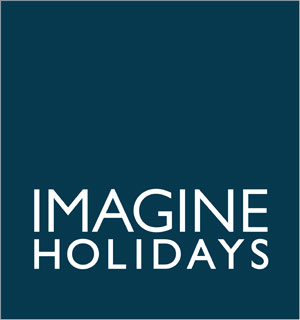 Enjoy flights, train rides, hotels and Great Barrier Reef tour from $285pp a night
Fill in your name, email and phone number and a representative from Imagine Holidays will be in touch.

To learn more, visit imagineholidays.com.au or call Imagine Holidays at (02) 8313 5965