This is Australia's answer to the Galapagos Islands. Known popularly as Abrolhos Islands, the mostly untouched 122 islands lie about 60 kms west of Geraldton, on Western Australia's coral coast.
Abrolhos Islands are renowned for bird watching, cray fishing, snorkelling and diving. You will watch spellbound by the wildlife as its pristine waters are home to sea lions and frolicking dolphins while wallabies and lizards freely roam the land.
Imagine Holidays has curated a four night, catamaran cruise and a four-night land adventure departing Perth on 6 February 2022 with prices starting from $4199 per person.
This is what you will get on your eight-night holiday:
All flights
Four night cruise on the cosy, catamaran Eco Abrolhus
Visit the Abrolhos Islands consisting of the Southern, Easter and Wallabi Group Islands
Excursion to the sea lion colony on Little Sandy Island
Discover cray fishing on Big Rat Island
One night at four-star hotel, Novotel Perth with breakfast
Two nights at four-star Ocean Centre Hotel in Geraldton
One night at four-star Kalbarri Edge Resort
Fully escorted tours to the Pinnacles, Hutt Lagoon and Kalbarri National Park
Snorkel on the  wreck site of the Batavia
You can extend your holiday with an extra two nights at Novotel Perth with breakfast plus a full day Rottnest Island excursion with lunch from $499 pp.
For a free quote, simply submit the enquiry form below or call (02) 8313 5949.
Your holiday starts in Perth where you can explore WA's capital city's beach vibe intertwined with its cosmopolitan café culture. Visit the Botanic Gardens, enjoy Swan River on a gondola or escape to Fremantle Bay for its fabulous seafood and historic sites.
The next day you will taken by private coach to Geraldton, stopping by the coastal town of Cervantes for lunch before venturing into the 17,000 ha Nambung National Park full of native animals and birdlife. Take a walk to admire the natural limestone structures at Pinnacle's Desert.
You will then travel by coach to the seaside town of Kalbarri, stopping by Hutt Lagoon, an amazing marine salt lake in vivid pink. You will go on an escorted tour of the Kalbarri National Park with its breathtaking landscapes and the Kalbarri Skywalk boasting fabulous views of the Murchison River and natural attraction, Nature's Window.
The following day, you will board the 35-metre, catamaran Eco Abrolhos with air-conditioned, accommodation for 32 passengers. Head to the sun deck to spot whales and dolphins or just sip a glass of bubbles as you drink in the gorgeous sun set as it disappears over the horizon.
The next day you will head to Easter Group Islands a haven for sea birds and resident ospreys. You will then cruise to Big Rat Island, surrounded by coral reefs. Watch with amazement at the colony of sea lions. You will also visit a crayfish community nearby for a spot of fishing.
You will then cruise to Leos Island, the following day and hand-feed cod fish, spangled emperors and parrot fish before the catamaran moors on Big Rat Island for cocktails and dinner.
A day of adventure awaits you the next day, exploring Australia's famous shipwreck, the Batavia on West Wallaby Island when you dive into the crystal-clear waters. You will also come up-close and personal to various species of fish and coral.
After spending a day of snorkelling in Turtle Bay on East Wallaby Island, you can walk to the top of the cliffs to spot ospreys and wallabies. After lunch on board the catamaran, you will head back to Geraldton to spend a night there.
The next day you will fly home from Perth, filled with wonderful memories of your adventure holiday.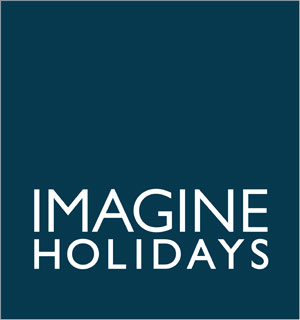 Enjoy an eight night package of WA's Abrolhos Islands from $524pp per night
Fill in your name, email and phone number and a representative from Imagine Holidays will be in touch.
To learn more, visit imagineholidays.com.au or call Imagine Holidays at (02) 8313 5965.