This is your once-in-a -lifetime chance to experience all three Cunard ships – Queen Mary 2, Queen Elizabeth and Queen Victoria – sailing the Mediterranean, crossing the Atlantic Ocean and cruising to Alaska.
The cruise-and-land holiday will also include stays in five international cities of Rome, London, Bath, New York and Vancouver, taking in some of most memorable sights such as Windsor Castle, Hampton Court, Buckingham Palace, Empire State building, celebrating Independence Day in Boston and Vancouver's Stanley Park.
The fabulous 41-night holiday has been put together by Imagine Holidays with prices starting from $13,999 per person starting in Rome on 10 June 2022.
This is what you will get for your holiday
All flights, taxes and transfers
Six night Mediterranean cruise onboard Queen Victoria
14-night transatlantic cruise onboard Queen Mary 2
10-night Alaskan cruise onboard Queen Elizabeth
Three-night four-star stay in Rome with breakfast
Two-night four-star stay in Bath with breakfast
Three-night four star stay in London with breakfast
Two-night stay in New York
One-night stay in Vancouver
Fully escorted tours of Stonehenge
Fully escorted royal tours of Hampton Court and Windsor Castle.
Just call Imagine Holidays at (02) 8313 5965
Your holiday kicks off with an exciting three nights stay in Rome visiting the renowned Trevi Fountain, Colosseum, Vatican City and Sistine Chapel to admire Michelangelo's intricately-painted ceiling and frescoes.
You will then embark on the elegant and regal Queen Victoria with its art deco touches and gourmet dining options to savour the best of British cuisine at Britannia Restaurant, delicious Asian dishes at Lotus or steaks at the Smokehouse.
Your first port of call is Cartagena where you will roam around the 17th century walled Old Town and fortress in the UNESCO Heritage site.
Queen Victoria will then visit Gibraltar, a lively city centred around the monolithic Rock of Gibraltar. Take a cable car ride for some stunning views of the city.
During a day at sea, you can relax by the poolside, retreat to the spa or nibble on cucumber sandwiches at the ship's much-talked about Afternoon Tea served by white-gloved waiters.
You will disembark at Southampton and tour the prehistoric Stonehenge archaeological site before checking into a four-star hotel in Bath, the Georgian spa city and home to author Jane Austen. Wander round the magnificent Royal Crescent , the city's famous landmarks and the elegant Milsom Street to shop at its upmarket boutiques.
During your three-night stay in London, you will be taken on a royal escorted tour of Hampton Court, one of King Henry VIII's favourite residences and enjoy afternoon tea at Windsor Castle where Prince Harry married American actress Meghan Markle.
Spend a day discovering London's Big Ben tower, Buckingham Palace and waxworks museum, Madame Tussauds. In the evening take in a West End musical.
You will then return to Southampton to board Cunard's regal flagship, Queen Mary 2, for your exciting transatlantic crossing to New York. Put on your finery and dancing shoes for a twirl in the Queens Ballroom after supper. You can also play shuffleboard and deck quoits.
After two days at sea enjoying the ship's planetarium, Royal Court Theatre or sipping your favourite tipple at the Terrace Bar, champagne bar and Golden Lion pub, you will arrive at exciting New York.
You will be rushed off your feet taking in Times Square, Empire State Building, Grand Central Station and Wall Street. In the evening catch a Broadway show.
Continuing your cruise on Queen Mary 2, you will call at Bar Harbor, off the coast of Maine before celebrating Independence Day at Boston with its street parades. Don't forget to taste Boston's signature dish, clam chowder.
The ship will then call at Halifax in the Canada's province of Nova Scotia, a vibrant, modern hub with great restaurants and nightlife.
After another day at sea, you will disembark in New York and spend two nights exploring the Big Apple's Statute of Liberty, Museum of Modern Art and Central Park.
You will then fly to Vancouver to spend one night soaking up the city's stunning scenery or go on a bicycle ride around Stanley Park. You can also wander round Gastown, a lively district of Victorian-style buildings, great galleries and eateries.
The next day, you will board the regal Queen Elizabeth for your adventure cruise to Alaska. Take time to enjoy the finer things in life onboard such as lawn bowls, afternoon tea in the Garden Lounge or ballroom dancing.
Queen Elizabeth will then cruise the Inside Passage, home to glaciers, fjords, mountains and amazing wildlife such as bald eagles, sea lions and whales.
You will visit Sitka, a hidden beauty on Baranof Island, then cruise past the giant wall of Hubbard Glacier before arriving at Juneau , the capital of Alaska. Nature lovers will be amazed at the mighty Mendenhall Glacier and wildlife including sea lions, otters, brown and black bears.
After Skagway, the gold rush town which was once a lawless Wild West outpost, the ship will cruise by Glacier Bay, a spectacular destination with glaciers lying at the base of the snow-capped mountains surrounded by pristine pine forests.
When you visit Ketchikan, take note of the world's biggest collection of totem poles. It is also known for its salmon fishing and a busy waterfront buzzing with fishing boats.
After a night at sea, you will cruise into Victoria, the capital of British Columbia with its old-world charm, bicycle-friendly and contemporary ambience. Make sure you visit the Butchart Gardens and Chinatown, the oldest in Canada.
It is also the last port of call before you fly home the next day, filled with wonderful memories of an unbeatable holiday.
[divider]ENQUIRE[/divider]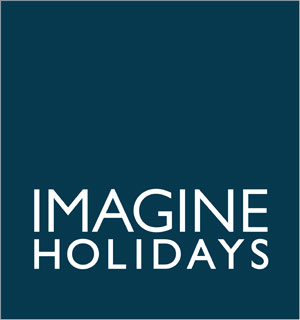 Discover the Mediterranean, North America & Alaska on board Cunard's iconic trio of Queens from $13,999
Fill in your name, email and phone number and a representative from Imagine Holidays will be in touch.
To learn more, visit imagineholidays.com.au or call Imagine Holidays at (02) 8313 5965.