Pack your summer gear, sun hat, sunblock and fly to Singapore for an amazing short break in one of the fastest-moving cities in the world followed by a 14-night luxury cruise on the boutique Azamara Journey to Fremantle departing on 5 December 2021.
It is a fabulous pre-Christmas present which will put you and your family in the right frame of mind for the Christmas festivities. And you can do all your Christmas shopping in Singapore – one of the most desirable places in Asia to exercise your credit card and indulge in some serious retail therapy.
And your flights and hotel stay in Singapore are free – thanks to Imagine Holidays.
Not only do you get free flights and two-nights hotel stay, Imagine Holidays has also thrown in additional savings of up to $3,000 per couple. Plus you will get a free cabin upgrade.
Prices start from $3,699 per person. All you have to do is submit the enquiry form below.
And this is what you will get:
The holiday:
14 night cruise onboard the intimate, 686-passenger Azamara Journey from Singapore to Fremantle visiting Bali, Geraldton, Bunbury and Busselton
Departing 5 December 2021
Prices start from $3,699 per person
Complimentary beverages
Pre-paid gratuities
Free flights
Free hotel stay
Plus savings of up to $3,000 per couple.
[button color="red" size="normal" alignment="none" rel="follow" openin="samewindow" url="https://cruisepassenger.com.au/an-irresistible-14-night-singapore-city-and-luxury-cruise-holiday-to-fremantle-from-3699/#enquiry"]ENQUIRE NOW[/button]
In Singapore, you will stay in a four-star, city hotel where you can soak up the cosmopolitan culture of the Lion City visiting the glitzy Gardens by the Bay, sampling the fiery street food of hawker stalls to listening to a stringed quartet in the rarified surrounds of the colonial-style Raffles Hotel, home of the popular cocktail, Singapore sling.
Explore Chinatown's maze of narrow lanes from Food Street where you can taste traditional dishes such as Hainanese chicken rice, hot and spicy chill crab to steaming skewers of beef satay dipped in peanut sauce. Pick up a souvenir or two from myriad of stalls selling arts and craft or slip into a trendy wine bar to escape the heat.
For a taste of Indian culture, head to Little India, gleaming with gold jewellery stores, packed street markets selling intoxicating spices and Indian ware to some of the most fiery fish head curry restaurants – your taste buds will be blown away.
For some serious shopping, take the MRT and visit Orchard Road or Marina Bay Sands, where high-end brands such as Chanel, Louis Vuitton, Prada to Christian Dior mingle with fast fashion houses of Zara, Charles & Keith shoes and H&M.
The joy about shopping in Singapore is that most shops and department stores stay open till 10pm – it's only a matter of whether you have stamina.
Now that you have done all the legwork, its time to relax when you board Azamara Journey for your blissful, 14-night cruise from Singapore to Fremantle, departing on 5 December 2021.
Azamara Journey only accommodates 686 passengers with 408 crew members to look after your every need. It is a ship for foodies who enjoy dining in an upmarket steak and seafood restaurant called Prime C or taking part in a themed dinner at Windows Café. Before arriving at a new port, the ship holds destination immersion talks with experts on board. It also offers wine tasting sessions and you can play darts, ping pong, shuffleboard, trivia and bingo. You can also pamper yourself with a massage at the ship's Sanctum Spa. When the sun sets, it's time to sip a chilled glass of chardonnay or bubbles and watch the show at the Cabaret Lounge.
After a night at sea, your first port of call is exotic Bali with its famed terraced rice fields, volcanic mountains, busy beaches and the mesmerising Uluwatu Temple perched 70 metres above sea level on the top of a steep cliff. The Balinese Hindu temple is one of six key temples considered to be Bali's spiritual pillars. It is also one of the best spots to watch the sunset and the hypnotic Kecak fire dance is performed daily at an amphitheatre close by.
The next day, your ship arrives at Geraldton for a complete change of pace. Known for its kitesurfing, it is also the gateway to the beautiful Abrolhos islands where you will have an incredible experience of colourful reefs, shipwrecks and, if you are lucky, you will even be able to encounter bottlenose dolphins. Make sure you visit the town's cathedral, a stunning example of Art Deco architecture.
Your ship will then visit Bunbury, a port city surrounded by breathtaking white beaches, crystal clear waters, turquoise ocean, inlets and bays. It is also renowned for its wild bottlenose dolphins that often swim close to the beach at Koombana Bay. Stand-up paddle boarding, canoeing and boating are very popular with strong local following.
Your final port of call is Busselton, twice voted as Western Australia's top tourism town and just a short hop away from Margaret River wine region. Take a ride on the heritage-listed jetty, built in 1865 to get a glimpse of the colourful fish and tropical coral, thanks to the warm waters of the Leeuwin current. The town's 30-km coastline of immaculate beaches is paradise where you can go fishing, water skiing, snorkelling, windsurfing and kayaking in the calm waters of Geographe Bay.
Away from the beach stroll down Fig Tree Lane, a quaint little enclave of fashion shops and cafes. Explore Busselton Museum, Old Courthouse and the magnificent St Mary's Church.
The next day, your ship will arrive at Fremantle where you disembark and fly home – a happy cruiser and satisfied holidaymaker, ready to take on the Christmas festivities.
Imagine Holidays' exclusive package includes cruise, complimentary two-night stay in Singapore with breakfast, flights to Singapore plus savings of up to $3000 per couple. Prices start from $3,699pp and you will also get a free cabin upgrade.
[divider]ENQUIRE[/divider]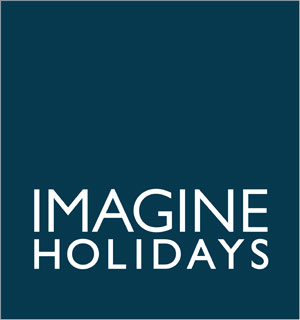 Free flights, hotel and save $3,000 on luxury Singapore to Fremantle cruise in December, 2021
Fill in your name, email and phone number and a representative from Imagine Holidays will be in touch.