This is your chance to experience the popular Royal Princess when she spends her inaugural season Down Under and sails to Australians' favourite destination – New Zealand.
You will practically walk on water when you stroll down the ship's glass-floored, dramatic Seawalk, cantilevered 128 feet above the waves. Be blown away by the wide range of dining venues onboard including authentic Italian fare at Sabatini's, best steaks at sea at Crown Grill and chef Curtis Stone's specially crafted dishes at the main restaurant. Be dazzled by the dancing fountains shooting water up 33 feet high to the pulsating beat of accompanying music.
Imagine Holidays has put together a 13-night itinerary cruising on 3560-passenger, Royal Princess from Sydney to Auckland departing on 18 January 2022 with prices starting from $2199 per person with free upgrade to balcony cabin.
For a free quote, simply submit the enquiry form below or call (02) 8313 5949.
[button color="black" size="normal" alignment="none" rel="follow" openin="samewindow" url="#enquiry"]ENQUIRE NOW[/button]
Here's what you will get for your holiday.
All flights
Free upgrade from interior to balcony cabin
Savings of up to $1000 per couple
One night stay in a four-star hotel in Auckland
Your holiday starts when you board the Royal Princess in Sydney. After a night at sea, you will arrive in Melbourne where you can get a taste for the city's renowned Italian cuisine at Lygon Street, street art at its laneways, great coffee and wine at its bustling cafes and bars.
After another night at sea, you will arrive at Hobart, Tasmania's charming capital city. Stroll down the waterfront Salamanca to soak up the relaxed lifestyle of the Apple Isle. Walk to the Tasmanian Museum and Art Gallery, then take a ferry to MONA, Museum of Old and New Art, one of the world's largest private collections of art and antiquities.
The ship will then cross the Tasman Sea and arrive in New Zealand where it will gently cruise the Milford Sound in the Fiorland National Park to take in the soaring cliffs and graceful waterfalls.
The next day, the ship will visit Dunedin known for its mock-Gothic Lanarch Castle – the country's only castle. The small city is steeped in Scottish and Maori heritage, Victorian and Edwardian architecture, Gothic church spires, ornate mansions and home to colonies of albatross, sea lions and rare yellow-eyed penguins.
You then arrive at Christchurch, the biggest city in the South Island which is small enough to explore on foot. Better still, take the hop-on, hop-off tram which has 17 stops through the heart of the city. Board the Christchurch gondola to the top of Port Hills for unmissable and spectacular views of the city and Lyttelton Harbour.
On sea days, you can do as much or as little on board the Royal Princess. Treat yourself to the hydro-therapy pool followed by a relaxing body massage at the Lotus Spa. In the evenings, cozy up under a fleece blanket to watch your favourite movie under the stars with complimentary pop-corn. You can also sip a glass of bubbles and sing along at the piano bar or simply dance the night away at the nightclub.
The ship's next stop is Tauranga, the harbourside city in the Bay of Plenty. The hub of the city is surrounded by a gorgeous coastline where you can go sailing, fishing, dolphin-watching or simply soak up the coastal atmosphere.
Your final destination is Auckland with its bustling harbour packed with superyachts and lined with multi-cultural hub of wine bars, music shops, art galleries and cafes. Visit the iconic Sky Tower for amazing views of the city and waterfront. Auckland is also a shopaholic's paradise from top designer boutiques to open-air street markets.
Learn how to do the passionate, rousing and traditional dance, Haka, made famous by New Zealand's rugby team, the All Blacks to intimidate the opponents on the sports field.
The next day, you fly home.
[divider]ENQUIRE[/divider]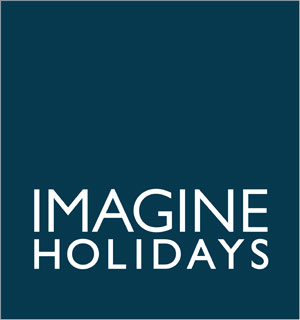 Royal Princess cruise to Auckland with free balcony cabin upgrade for just $169 a night
Fill in your name, email and phone number and a representative from Imagine Holidays will be in touch.

To learn more, visit imagineholidays.com.au or call Imagine Holidays at (02) 8313 5965