This is a holiday like no other. Imagine Holidays has put together the perfect ingredients – a 15-night, luxury cruise on Silver Shadow, a seven-day land tour of North island in New Zealand and an amazing rail journey from Napier to Wellington.
And the best bit – you get free flights, all-inclusive cruise with butler service, free fully escorted tours, free six-night hotel stays with breakfast and a free Northern Explorer rail journey.
And not only that – you also save up to $3200 per couple as prices start from $9999 per person for a Vista Suite, departing Sydney on 5 March 2022.
And this is what you will get.
The holiday:
A 15-night all-inclusive luxury cruise on board Silver Shadow
Pre-paid gratuities and complimentary wifi on board
In suite butler service
All-inclusive beverages including champagne, fine wines, beers and premium spirits
Free fully escorted tours
7-day New Zealand tour of North Island
Traditional Tamaki Maori Hangi dinner and performance
Rainbow Springs, Skyline gondola with lunch
Half-day Wellington city tour
Free hotel stays
1 night in Auckland at the SkyCity Hotel with breakfast
2 nights at Novotel Rotorua with breakfast
1 night in Napier's Scenic Hotel Te Pania with breakfast
2 nights at Novotel Wellington with breakfast
Free Northern Explorer rail journey from Napier to Wellington
Your holiday starts in Sydney where you will board the luxury Silver Shadow on 5 March 2022 to gently sail to the azure waters of the South Pacific. You will be greeted by your personal butler on board the all-suite, all-balcony, Silver Shadow which can only accommodate 388 guests. Sip a glass of bubbles at the Panoramic Lounge which boasts fabulous ocean views or listen to the pianist and watch the sun sets.
Onboard dining has never been so good where you can savour fine wines and French gastronomy at La Dame or if you prefer, tuck into authentic Italian cuisine at La Terrazza. You can also grab a light bite on the open deck at The Grill.
After a day at sea, you will arrive at Noumea, New Caledonia's capital city with its quintessential Pacific island vibe, picturesque bays, pristine beaches and swaying palm trees. Go for a helicopter sight-seeing flight over Noumea's stunning lagoon or try your hand at kayaking on the Dumbea River and make sure you have time for a swim in the gorgeous waters of Beautiful Valley.
Your next port of call is Pine Island, a tiny isle next to the world's third-biggest barrier reef filled with dozens of colourful fish and inquisitive turtles and a perfect spot for some relaxing snorkelling and scuba-diving. As Pine Island was a former French penal colony explore the old ruins of the prison and water tower now covered with overgrown vegetation.
The next day your ship will arrive at Mare, the ideal place to idle on the beach with its unspoilt beauty, away from the hustle and bustle of modern society.
Next up is Vila, the capital of Vanuatu, an archipelago of 83 volcanic islands in the Coral Sea. Spend a day on the white sandy beaches, go for a hike in the pristine rainforest or try zip-lining through the forest.
The ship will then call at Lenakel on the tiny Tanna Island. Visit the local market where you can savour freshly prepared local island food called "kaikai". Walk off your lunch by climbing the 360-metre Mount Yasur volcano.
After another day at sea, you will arrive at Lautoka in Fiji which is the second largest island. You can experience the therapeutic mud pools of Sabeto or watch the local warrior dances and firewalks.
The next port of call is Savusavu, a small town renown for its rainforests, waterfalls and black pearl farms.
Silver Shadow will next call at Dravuni where you can laze on its beautiful beaches and swim in warm waters teeming with fish and other sea life.
On your last day at sea, treat yourself to a luxurious massage at Zagara Spa and have dinner at The Grill on the pool deck where you can cook your food on volcanic rock at your table.
The next day you will arrive at your final destination, Auckland, the capital of NZ where you will disembark and start your seven-day land tour of North Island. Take some time to explore Auckland's artistic and music scenes. Make time to visit the Sky Tower for spectacular views across the city. You will be blown away.
Over the next seven days, you will explore North Island from Maori culture to the rolling landscapes during your train journey from Napier to Wellington.
At Rotorua, you will enjoy two nights hotel stay where you can enjoy a Maori Hangi dinner in the heart of Tamaki Maori Village, visit the Waimangu Volcanic Valley, discover the world's largest hot spring, explore the Huka Falls in Taupo and take a boat cruise in the tranquil waters of the Valley, an unspoilt haven. In charming Napier, often called the Art Deco City, take time to wonder around the streets to soak up the ambience of the city which has been extensively rebuilt in 1930s after an earthquake.
When you board New Zealand's longest running scenic train journey from Napier to Wellington you will be blown away by the soaring mountain scenes, rugged coastline, deep gorges and barren plains. It is seeing New Zealand in its purest form before arriving in the harbourside city of Wellington for two nights. A half-day city tour is included in your package. Make sure to visit the Te Papa Museum of New Zealand to discover the city's innovative contemporary art collection and historical treasures before you fly home.
Imagine Holidays' package includes a 15-night, all-inclusive cruise onboard the luxury Silver Shadow from Sydney to the South Pacific islands arriving in Auckland, a seven-day tour of North Island with free fully escorted tours, free six-nights hotel stays in Auckland, Rotorua, Napier and Wellington and free rail journey on the Northern Explorer from Napier to Wellington.
Prices start from $9,999 pp for a Vista suite with savings of up to $3,200 per couple. Fore more information visit imagineholidays.com.au.
[divider]ENQUIRE[/divider]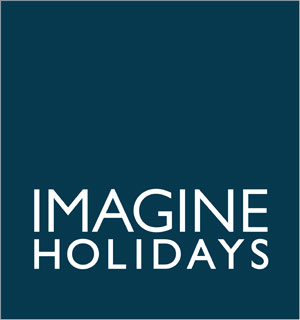 Luxury cruise, land tour and rail journey from $9,999
Fill in your name, email and phone number and a representative from Imagine Holidays will be in touch.