This is a holiday for wine lovers who also delight in taking a dip in Australia's pristine, turquoise waters.
You will also have the chance to cruise on the newly-badged P&O's Pacific Explorer with its heart-stopping waterslides, death defying Walk the Plank and 12 dining venues including specialty restaurant, Luke's by celebrity chef Luke Mangan or award winning pizzas at 400 Gradi crafted by Melbourne chef Johnny Di Francesco.
Imagine Holidays has put together an eight-night cruise-and-city holiday on board Pacific Explorer from Adelaide to Fremantle ending with a three-night stay in Perth. The cruise departs on 28 March 2022 with prices starting from $1099 per person.
For a free quote, simply submit the enquiry form below or call (02) 8313 5949.
This is what you will get for your holiday package
All flights
Five-night cruise onboard Pacific Explorer
Three-night stay in a four-star hotel in Perth
Fabulous cabaret shows onboard the ship
Hit the dance floor with funky live music at Blue Room
Challenge family members to a game of Barefoot Bowls
Your holiday starts when you board Pacific Explorer at Adelaide.
After a night at sea you will arrive at the southernmost tip of Western Australia – Albany, home to immaculate stretches of white sandy beaches and Mykonos-coloured waters. Most visitors can't wait to take a dip at some of Albany's brilliant beaches at Middleton, Shelly or Little Beach. You can even go for a whale-watching tour and learn more about Albany's whaling history at the Whale Museum. Albany is a gem as it is set in some of the most picturesque and unspoilt countryside of WA. The cooler weather is ideal for Albany's superb pinot noir, chardonnay and riesling. There are more than 26 cellar doors waiting to be discovered. Hire a bicycle and cycle round on the Go Taste Trail.
The next day, you will arrive at the charming city of Busselton, famous for its 19th century, timber-piled Busselton jetty. It is also a great place to spot humpback whales and has some stunning, sheltered beaches ideal for a family swim. The region around Busselton is becoming popular for growing grapes and produces some good quality wines including Chateau de Trois Chats, Dean Mill Wines, Heron Lake and Marybrook Vineyards. You will come back for more.
On Pacific Explorer, there's something for everyone. The kids will be consumed with rock climbing, the Flying Fox and the ship's Adventure Park. Those keen on video games can head to the Arcade. Adults can sign up for a gin-making class, savour the finest liquors at a masterclass at The Bonded Store where mixologists also serve up fabulous cocktails. They can also indulge in a soothing massage at the ship's spa or simply chill out by the poolside.
The next day you will arrive at Fremantle where you will disembark and explore the Fremantle's lively harbourfront cafes or go for a Little Creatures Brewery Your.
Over the next three nights you will have time to discover Perth, brimming with food, wine and cultural attractions. Take a stroll down the sun-soaked waterfront at Elizabeth Quay or grab a bite at one of Perth's sumptuous eateries. For wine buffs, pop on a wine tour to the historic Swan Valley or beautiful Bickley Valley. You will be impressed by the diverse range of local producers who are not only passionate about their mouth-watering cheeses, nuts and olive oil products, but also keen for you to get a taste of their wine selection.
You can even book a cheese-making class and learn how to make your favourite cheese from haloumi, feta to Camembert.
Make your visit to Perth unforgettable with a Segway tour of the city, a stroll to the riverside Kings Park or the Botanic Garden on Mount Eliza which offers sweeping views of the city. After three nights in Perth, you will fly home, filled with happy memories of your cruise and city getaway.
[divider]ENQUIRE[/divider]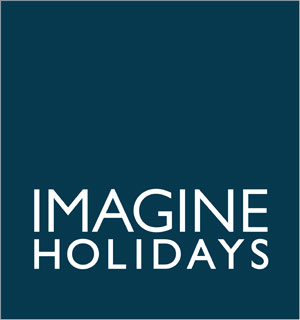 Eight-night cruise-and-city holiday from $137 per night
Fill in your name, email and phone number and a representative from Imagine Holidays will be in touch.
To learn more, visit imagineholidays.com.au or call Imagine Holidays at (02) 8313 5965.