The magic of Uluru rising majestically from the arid lowlands of the Red Centre has always been one of the most mesmerising natural wonders of Australia.
Now, you can discover the spectacular sights of Uluru at sunrise and also experience the best bush-tucker delicacies at an unforgettable Sounds of Silence dinner under a star-lit sky with the haunting sounds of the didgeridoo playing in the background.
You will explore ancient Aboriginal rock art, see the breathtakingly beautiful, solar-powered Field of Light installation and watch lurking saltwater crocodiles in croc-infested waters.
Imagine Holidays has put together a special, seven-night package to Uluru and the Northern Territory with prices starting from $3699 per person including flights, hotel stays and fully-escorted tours travelling between August and November this year.
For a free quote, simply submit the enquiry form below or call (02) 8313 5949.
[button color="black" size="normal" alignment="none" rel="follow" openin="samewindow" url="#enquiry"]ENQUIRE NOW[/button]
Here is what you will get for your holiday:
All flights and transfers
Two-night stay at five-star hotel Sails in the Desert in Uluru
One-night stay with breakfast at Crowne Plaza Lasseters Alice Springs
Two-night stay with breakfast at Doubletree by Hilton in Darwin
One-night stay at Mercure Crocodile Kakadu
One-night stay at Ibis Katherine
Fully escorted tours to Uluru at sunset, Field of Light and Sounds of Silence dinner
Cruise the Adelaide River to see crocodiles
Swim at Edith Falls
Cruise to Katherine Gorge
Your holiday starts when you fly to Ayers Rock and explore the ancient Aboriginal rock art. Watch the magical light changes on Uluru as the sun sets over the horizon.
The next day, you start off before dawn to experience Uluru at sunrise. You will then go for a walk at the steep and rocky Valley of the Winds for spectacular views of the Mars-like landscape surrounding Kata Tjuta National Park. In the evening you will experience the magical Sounds of Silence dinner on a dune overlooking Ayers Rock. As the sun sets, your amazing dinner starts with bush-tucker delicacies of crocodile, kangaroo and barramundi. After dinner, the resident star talker will decode the southern night sky to locate the Southern Cross and Milky Way. What a phenomenal way of ending the evening.
Start your third day with a visit to British artist Bruce Munro's astounding, solar-powered Field of Light installation near Uluru. Made up of 50,000 hand-crafted spheres of light, it is an amazing sight in sharp contrast to the dramatic landscape.
You will then take a coach to the outback town of Alice Springs before arriving in Darwin for a taste of the city's Asian influenced cuisine and sparkling harbour lifestyle.
The next day you will tour Kakadu National Park, home to crocodile-infested billabongs and wildlife including bandicoots, pig-nosed turtles and wallabies. You can easily spot huge termite mounds that tower up to six metres high. Made of mud and termite saliva they are incredibly strong and can last up to 60 years.
The following day, you will take a cruise down the crocodile-infested Adelaide River and visit Ubirr and discover ancient rock art and a staggering display of flora and fauna at Kakadu.
Another treat is in store the next morning when you will embark on a dawn cruise through Katherine Gorge to discover the unspoilt beauty of the rugged landscape – a photographer's dream. You will also visit the old gold-mining town of Pine Creek , once home to 15 mines and the Adelaide River War Cemetery.
If you want to prolong your holiday, Imagine Holidays has a two-night extension where you will visit Litchfield National Park Waterfalls and go on a fully-escorted Tiwi Islands Aboriginal culture tour at the cost of $699 per person including a two-night stay with breakfast at Darwin Hotel.
[divider]ENQUIRE[/divider]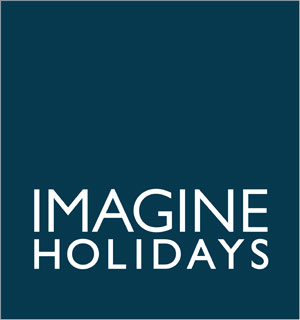 Discover the magic of Uluru and the Sounds of Silence dinner from $3699pp for 7-nights
Fill in your name, email and phone number and a representative from Imagine Holidays will be in touch.

To learn more, visit imagineholidays.com.au or call Imagine Holidays at (02) 8313 5965