Discover Japan on a land-and-cruise holiday from just $416pp per night
Sponsored
Soak up the beauty of Japan's cherry blossom season with its enchanting pink hues and embrace the awe-inspiring views of sacred Mount Fuji when you spend three nights in dazzling Tokyo.
You will also experience the Hakone Ropeway Cable Car as it glides over steaming hot springs, take a serene boat ride on Lake Ashi and then savour the natural wonders of the crater lake before whizzing back to the capital city in a bullet train.
After you have tasted the culture and amazing sights of Tokyo, you will embark on a nine-night cruise on board Norwegian Sun that will take you around Japan's enchanting coastline and South Korea.
Imagine Holidays has put together a wonderful 12-night land-and-cruise holiday departing on 27 March 2022 with prices starting from $4999 per person.
Here's what you will get for your Japanese holiday.
All flights, taxes and transfers
Three-night stay at Hotel New Otani Tokyo Garden Tower
Nine-night, full board cruise on board Norwegian Sun
Overnight stay in port in Osaka
Free beverage package
Free specialty dining package
Free shore excursion credits
Free WiFi package
Fully escorted tour to Mount Fuji including the Hakone Ropeway cable car
Boat ride on Lake Ashi
High-speed bullet train to Tokyo
All you have to do is call Imagine Holidays at (02) 8313 5949.
Your holiday starts when you arrive in Tokyo, known for its traditional charm and passion for everything new.
Soak up the soaring neon skyscrapers, ancient temples and shrines. Visit the Shibuya Sky Observatory for amazing panoramic views of the sprawling metropolis. Make a detour to Harajuku filled with quirky fashion boutiques and an avant-garde art museum or wander around the Shinjuku Gyoen National Garden with its cherry blossom trees and manicured parks.
The next day, you will go on a fully escorted tour to Mount Fuji, the country's tallest peak at 3776 metres. You will also take a ride on the Hakone Ropeway cable car ride to see the hot springs and a boat ride on Lake Ashi before experiencing the high-speed bullet train back to Tokyo.
You can also experience Japan's traditional tea house, steeped in history and sip fragrant tea made by tea masters. In the evening head to Shibuya to see outlandishly dressed young people parade their outfits.
The following day, you will board Norwegian Sun to start your cruise round Japan's coastline. The revitalised Norwegian Sun can accommodate less than 2000 passengers and has lots of bright, open spaces and cosy nooks throughout the ship. Manned by 900 friendly crew members, the ship is known for its relaxed ambience, bars, great restaurants and lively entertainment with high-energy performances such as Rock You Tonight.
After a day at sea, you will arrive at Beppu, the hot spring resort town where you can experience a selection of baths from mud, sand or steam. The choice is yours. There's also a beautiful park filled with cherry blossom trees.
Your next port is Busan, on the coast of South Korea. From beautiful beaches to historic temples, Busan is popularly known as the San Francisco of South Korea. Make a beeline to the multi-coloured Gamcheon Culture Village, a great spot for Instagram pictures. You can also spend some downtime on Haeundae Beach before exploring Haedong Yonggung Temple carved into the cliffside overlooking the ocean.
The ship will visit Nagasaki, set against a backdrop of magnificent mountains. Make your way to the Nagasaki Peace Park to view the Peace Statue in memory of the atomic devastation of World War II. Then explore the vibrant city with interesting churches, shrines and temples.
Norwegian Sun will then arrive in Osaka where it will overnight allowing you sufficient time to discover Japan's second largest city and Kyoto. Take a picnic to Osaka Castle to enjoy the 4000 cherry blossom trees. Start early the next day for your trip to Kyoto, the old capital of Japan. Wander round Nijo Castle built in 1603 and Kiyomizudera Temple before spending some time at Arashiyama, a serene hideaway with giant bamboo trees.
The next port of call is Shimizu, known for producing Japanese mandarin oranges and green tea in its mountainous region. Here you can spot Mount Fuji soaring in the background. After visiting its historic buildings and shrines stop by a local restaurant to savour its prized sakura shrimp and sardines called shirasu – you'll be back for more.
Finally, you will arrive back at Yokohama for your flight home.
[divider]ENQUIRE[/divider]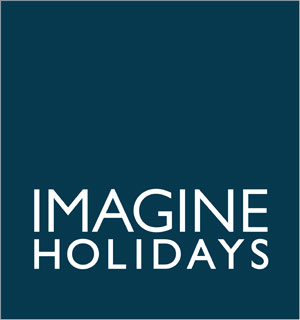 Discover Japan on a land and cruise holiday from just $416pp per night
Fill in your name, email and phone number and a representative from Imagine Holidays will be in touch.
To learn more, visit imagineholidays.com.au or call Imagine Holidays at (02) 8313 5965.