Cruise to New Zealand for 16 nights with free flights and hotel from $272 per person per night
Sponsored
This is a holiday to one of Australians' favourite destinations – the serene and stunning Land of the Long White Cloud – New Zealand.
It is also a holiday to recuperate and reinvigorate from the festivities of the previous year.
Departing Melbourne on 4 January 2022, the holiday kicks off with a 16-night cruise on the intimate and luxurious Azamara Journey calling at Sydney, Eden before crossing the Tasman Sea to experience the treasures of New Zealand. Your cruise will visit 10 NZ ports before arriving at Auckland where you will spend two lovely nights in a four-star hotel.
Cruising on the boutique Azamara Journey with less than 700 guests and 400 crew to look after all your needs, you will really feel spoilt on this holiday with prices starting from $4899 per person. This works out to be only $272 pp per night – a bargain price for the luxe getaway.
Imagine Holidays has assembled this lovely holiday package.
This is what you will get for your holiday:
Free flights and taxes
Free two-night stay in a four-star hotel in Auckland
16-night cruise on Azamara Journey including complimentary wine, beer and house spirits
An exclusive AzAmazing Evening in NZ
Savour one of the best steaks at sea at Prime C steakhouse
For a free quote, simply submit the enquiry form below or call (02) 8313 5949.
Get to know Azamara Journey when you board the ship in Melbourne. Play a game of darts, ping pong or shuffleboard before sipping a cocktail at the Cabaret Lounge. Savour some fine Italian cuisine at specialty restaurant Aqualina or the immersion cuisine at the main dining room, Discoveries Restaurant. After dinner head for a Broadway show or listen to live music at The Den while nursing a brandy. There's also a five-piece band playing at the Living Room which offers late-night dance music.
After a night at sea, you will arrive in Sydney where the Opera House and Harbour Bridge will welcome you. Take a stroll to see some great artworks at the Museum of Contemporary Art in Circular Quay.
The next day, you will arrive at Eden on NSW's Sapphire Coast with its rugged coastline and clear waters. Sample some fresh seafood at the wharf, go for a walk along the coast where you might even spot humpback whales at Twofold Bay.
After two nights crossing the Tasman Sea you will wake up to the amazing mountain ranges as you cruise the Milford Sound and if you are lucky, you can watch seals, penguins and dolphins frolick in the pristine waters.
Your next stop is Dunedin, once a Scottish settlement, now dominated by the mock-Gothic Lanarch Castle, the only castle in NZ. Take in Dunedin's relaxed ambience as you stroll by the harbourside quaint villages.
The next day, you will arrive at Akaroa, a historic village steeped in French and British heritage. Set against a backdrop of green hills and rolling countryside, the village is beautiful with its colonial architecture, pretty craft stores and cafes. Make time for a kayak ride at Flea Bay with its large penguin colony and you make even get a glimpse of a Maui dolphin, the world's smallest species of dolphins.
You will then visit Wellington, the capital of NZ and home to a lively arts and film scene. The capital city is also known as "Wellywood" because epic movies such as Lord of the Rings were filmed there. Make sure you take the Wellington Cable Car to Kelburn for panoramic views of the city.
Picturesque Picton is your next port of call with its palm tree lined promenade, native bush wildlife and Queen Charlotte Sound which is ideal for boating and kayaking.
The next day you will arrive at Napier, the art deco city nestled between the ocean and the hills. Stroll by the city to take in the beauty of its Art Deco buildings with its bold designs.
Take your time to unwind at your next port of call at Tauranga and its pretty coastline along the Bay of Plenty where the ship will overnight in port.
At the Bay of Islands, the next day, you will see a collection of gorgeous islands set in tranquil, turquoise waters teeming with dolphins and other marine life.
The next day, you will arrive at Auckland, the city of two harbours with its iconic Sky Tower which commands fabulous views of the city and harbour yachts. Here you will disembark and spend two nights in a hotel exploring the city before flying home.
[divider]ENQUIRE[/divider]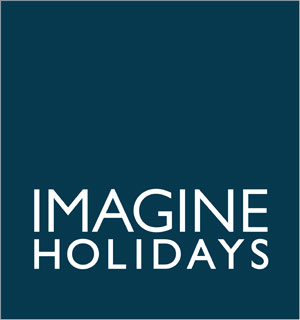 Cruise to New Zealand for 16 nights with free flights and hotel from $272 per person per night
Fill in your name, email and phone number and a representative from Imagine Holidays will be in touch.
To learn more, visit imagineholidays.com.au or call Imagine Holidays at (02) 8313 5965.