If you enjoy cruising in style, playing croquet and nibbling on cucumber sandwiches served by white-gloved waiters at a traditional afternoon tea, then this is the cruise for you.
Imagine Holidays has put together the finer details of a 13-night cruise voyage onboard Queen Elizabeth from Melbourne to New Zealand, taking in some of the heavenly highlights of the Land of the Long White Cloud. These include Fiordland NationalPark, Dunedin, Christchurch, Wellington, Napier and Auckland.
Just pack your ball gowns, dancing shoes and dazzling jewellery for the cruise departing Melbourne on 26 January 2022. Prices start from $2999 per person for an inside cabin.
The best bit of the voyage? You will get free flights and a free one-night stay in a four-star hotel in Melbourne.
For a free quote, simply submit the enquiry form below or call (02) 8313 5949.
This is what you will get:-
Free flights
Free one-night, four-star hotel in Melbourne with breakfast
13-night cruise from Melbourne to New Zealand
Gala balls with ballroom dancing and live musicians
Evening performances and lively, nightly shows
Your holiday starts when you stay at a four-star, hotel in Melbourne – the charming city which takes its coffee, cuisine and culture seriously. For some of the best Italian fare, take a stroll to the tree-lined Lygon Street to get a taste of authentic Italian cuisine at many of the bustling restaurants and cafes. For some street art make a beeline for the Melbourne's laneways and arcades such as Centre Place with its hole-in-the-wall restaurants and arresting murals on street walls.
The next day you will be board Queen Elizabeth, a 2092-passenger ship which sails the world in refined style and glamour, often associated with the golden era of cruising. QE is renowned for its genteel afternoon tea served by white-gloved waiters at the Queens Room and spectacular, West End shows playing each evening at the Royal Court Theatre.
For those who adore dancing, there are grand balls to look forward to where you can show off your finery and gorgeous gowns. You can also learn how to play crochet, take a lesson on fencing or test your ability at trivia.
After a night at sea crossing the Tasman, you will arrive in New Zealand and sail through the Fiordland National Park. The sight of glacier-cut mountains and waterfalls crashing down craggy cliffs will take your breath away. A haven for wildlife and birds, don't be surprised if you spot penguins and dolphins playing in the water.
The cruise will then visit Dunedin with its distinctive mix of Scottish and Maori heritage. Keep a lookout for the city's Gothic church spires, ornate mansions and grand buildings. Stroll along St Clair's esplanade with its bustling cafes and outstanding street art.
Your next destination is Christchurch, the biggest city in the South Island but small enough to explore by foot. Take a ride on the hop-on, hop-off tram to soak up the city's ambience. For a change of pace, take the scenic Christchurch gondola  for panoramic views of the city.
The next day, QE will call at the capital city of Wellington, home of the country's film industry. Affectionately known as "Wellywood", here you can go on a movie tour which takes you to specific film locations where Lords of the Rings trilogy was made. You can also ride the Wellington cable car from Lambton Quay terminal in the city centre to the summit in Kelburn for some breathtaking views of the harbour.
Next up is the art deco city of Napier where you can enjoy the streetscape and art deco buildings in a self-guided walk. In February, the city celebrates its heritage with the art deco festival, celebrating all things 1930's including vintage cars, fashion and music.
After a day at sea, you will arrive at Auckland, a diverse and multi-cultural hub of food, music, arts and culture. It is also a shopaholic's paradise from top NZ designers to street market fashion. Dine at the 328m Sky Tower for some of the best views of the city.
After another day at sea, you will arrive back in Melbourne where you will disembark and take your free flight home.
[divider]ENQUIRE[/divider]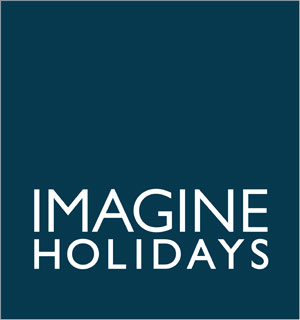 Cruise on Queen Elizabeth from Melbourne to New Zealand with free flights and free hotel stay
Fill in your name, email and phone number and a representative from Imagine Holidays will be in touch.
To learn more about the offer, visit imagineholidays.com.au.