Cruise like a royal on Queen Elizabeth with free flight and hotel stay
Sponsored
If you relish cruising in regal style this is the cruise for you.
For 15 nights, you can cruise like a royal, enjoy white-gloved service and gently sail on board Queen Elizabeth from Sydney to Singapore. You will take in the delights of Airlie Beach, multi-cultural Darwin before exploring the mysteries of the Far East.
And the best bit, you get a free flight home and a free hotel stay in Singapore.
Imagine Holidays has put together this exclusive itinerary which departs Sydney on 9 March 2022. Prices start at $3299 per person for an inside cabin and if you book before 7 December 2020, you can save up to $2700 per cabin.
This is what you will get:-
Free flight and taxes
Free one night stay at a four-star hotel in Singapore
15-night cruise on board Cunard's Queen Elizabeth from Sydney to Singapore, visiting Airlie Beach, Darwin, Bali, Jakarta and Singapore
Departing 9 March 2022
Prices start from $3299 per person
For a free quote, simply submit the enquiry form below or call (02) 8313 5949.
Just call Imagine Holidays (02) 8313 5149
Queen Elizabeth, a 2092-passenger ship was christened by Queen Elizabeth 10 years ago. As a Cunard ship, she sails the world in refined style and glamour with amenities and service associated with the golden era of cruising. This is the ship where you have to experience a genteel afternoon tea served by white gloved waiters at the Queens Room. QE is also renowned for her fine dining where you can experience the finest steak and seafood at The Verandah or typical British cuisine in the main dining room. You can also tuck into classic pub fare in the Golden Lion. After dinner you can head for the opulent Royal Court Theatre and watch dazzling West End shows, then dance away the evening at the grand ballroom.
Your holiday begins on 9 March 2022 when you board QE in Sydney and watch the city's harbour lights disappear on the horizon as you sail north along Australia's east coast. After a night at sea, you will arrive at Airlie Beach, Queensland's ideal launch pad for the magical marine paradise of the Great Barrier Reef. Airlie Beach itself is tranquil and a great place to sun-bathe on the sandy beach or swim in its turquoise waters.
After another night at sea you will arrive at Darwin, capital of the Northern Territory and the laksa capital of the country. After tasting the spicy noodle laksa cooked in rich coconut milk, take an exciting crocodile safari on the Adelaide River to see the saltwater crocs in action. You can also watch the thundering waterfalls at Litchfield Park and when dusk falls, make a beeline for Mindil Beach to experience one of the best sunsets in the NT and buy a trinket or two at the open-air market.
Your next port of call is the exotic and popular island of Bali. Renowned for its iconic terrace rice fields, lush forested volcanic mountains and beautiful beaches, Bali also has some colourful coral reefs. Make sure you visit Uluwatu Temple perched on a steep, cliff top at sunset where the atmosphere becomes quite mystical and stay for the dramatic Kecak & Fire Dance performance. You will be mesmerised.
The cruise will then take you to bustling Jakarta, the capital of Indonesia where Dutch colonial buildings stand in sharp contrast to gleaming skyscrapers and massive public space such as Merdeka Square which is five times the size of Beijing Tiananmen Square. Jakarta is crowded, loud and hectic but it is certainly not boring. You can go shopping at Menteng, famous for its flea market, packed with vendors seeling arts and craft, textiles, ornate wood carvings and even vinyl records. Don't be afraid to haggle hard. Visit Kota Tua, also known as Old Town Batavia to capture the city's Dutch colonial history and old world charm. Stop for a coffee at cafe to enjoy the surroundings.
Your final port of call is sparkling Singapore where you disembark and spend a night at a four-star, city hotel. Singapore bursts with tourist attractions and Singaporeans are big food aficionados. Eat like a local at a hawker centre and try its many national dishes including spicy chilly crab and chicken rice. Then wander in Gardens by the Bay where its supertree structures come alive in a dazzling 15-minute light and sound show at sunset. Walk to Marina Bay Sands complex and head to the SkyPark observation deck on the 57th floor for panoramic views of the city's skyline. A great way to end your wonderful holiday.
[divider]ENQUIRE[/divider]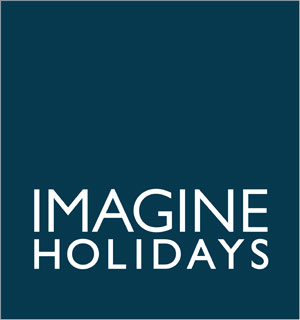 Cruise like a royal on Queen Elizabeth with free flight and hotel stay
Fill in your name, email and phone number and a representative from Imagine Holidays will be in touch.
To learn more about the offer, visit imagineholidays.com.au.