Flights, hotel stay and cruise on Queen Elizabeth from $2199 per person
News
Three cosmopolitan cities, Perth, Adelaide and Melbourne and an eight-night, cruise onboard the regal Queen Elizabeth – with included flights and hotel stay.
It is a unique blend of discovering the wonderful city sights on our doorsteps and experiencing the fabulous lifestyle on QE, known for her lavish, gala balls, extravagant West End shows and fine dining restaurants. And not only that, you can indulge in sipping fine Earl Grey tea and savouring warm scones with cream and strawberry jam at afternoon tea served by white-gloved waiters.
Imagine Holidays has put together this exclusive and appealing, city-cum-cruise holiday with prices starting from $2199 per person for an inside cabin, included in the price are your flights and two-night hotel stay. So save the date, the cruise departs Perth on 15 November 2021.
For a free quote, simply submit the enquiry form below or call (02) 8313 5949.
This is what you will get:
Flights
Two-night, hotel stay in Perth or Melbourne
Eight-night cruise from Perth to Melbourne
Gala balls with ballroom dancing and live musicians
Dazzling West End evening shows
Fine dining at sea
Your holiday starts in Perth where you will enjoy a two-night stay in a hotel. The capital city of Western Australia, has some of the country's beautiful beaches, endless sunshine, exquisite vineyards for a smooth tipple, trendy cafes and secluded bays where you can swim, snorkel or simply laze by the white, sandy beaches. Take a stroll to Kings Park and the Botanic Gardens. Art lovers should head to the Art Gallery of WA in the heart of the Perth Cultural Centre. Occupying three heritage buildings, the museum showcases local and international artists and has one of the world's finest Indigenous art collections. If you want to see how gold, silver and platinum coins are made, head to Perth Mint. Check out some of the city's cool bars where you can hang out, nursing a cocktail or two. Try Henry Summer in Northbridge, a great spot to sit, enjoy a bite and drink in the sun. For a different vibe, there's the opulent TWR in Crown Towers, Burwood for its plush furnishings, chandeliers and bow-tied bartenders.
Two days later on 17 November, you will board the QE, christened by Her Majesty Queen Elizabeth ten years ago. Her refined and regal style has been meticulously maintained and her amenities hark back to the golden age of cruising. You can try your hand at croquet, fencing or simply relax by the pool before frocking up for dinner at The Verandah. After dinner, you can head to the lavish Royal Court Theatre for some spectacular West End shows or dance the night away at glamorous, gala balls.
After a day at sea, you will arrive at Adelaide, regularly voted as one of the world's most liveable cities. Known as the city of churches, there's a cathedral around every corner in the city. Make sure you pop in to see the Anglican Holy Trinity Church. Adelaide bursts with flavours from its food and wine, its best vineyards and thriving restaurants are a short drive to Barossa or Clare Valley. Visit Seppeltsfield, one of Barossa's iconic winery which produces a plethora of award-winning wines and the 100-year-old Para Vintage Tawny. Make sure you also visit the bustling Barossa Farmers Market on Saturdays for a taste of local produce and cheese.
After a night at sea, you will arrive at Melbourne where you disembark and discover the coffee city with attitude. Spend some time exploring Melbourne's street art, quirky laneways and fabulous cafes before taking your flight home.
[divider]ENQUIRE[/divider]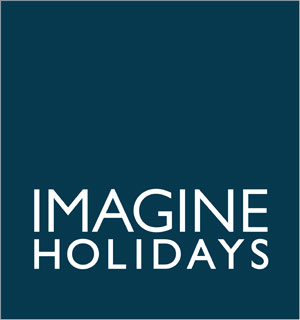 Flights, hotel stay and cruise on Queen Elizabeth from $2199 per person
Fill in your name, email and phone number and a representative from Imagine Holidays will be in touch.
To learn more about the offer, visit imagineholidays.com.au.